"We are many - together we can do anything."
Dear Reader,
the picturesque town of favorite has become famous for its innovative projects and striving for constant improvement. One of the very big concerns of the municipality is to attract new blood in the volunteer sector.
There are many challenges in doing so. As young people live in a phase of independence and adventure, going out and having fun is often more of a priority than volunteering. In addition, the vital emergency and health services are largely segregated by gender. In the fire department and THW, almost all members are male, while the medical field has a majority of women. For young people, who are naturally interested in the opposite sex, this gender segregation is not very attractive.
"We want to bring young people together and offer them an attractive range of leisure activities," says Mayor Michael Miteinand, enthusing his team. 
Under the brand name 'Favorite city angels is emerging as a comprehensive initiative to promote volunteer collaboration among emergency and public health services.
The project 'Great cooperation' is launched. It includes the sharing of premises and equipment, as well as interdisciplinary training and lively exchanges between volunteers. Meanwhile, there is an intensive cooperation between different services, which leads to a beautiful community and friendship among the 'angels'.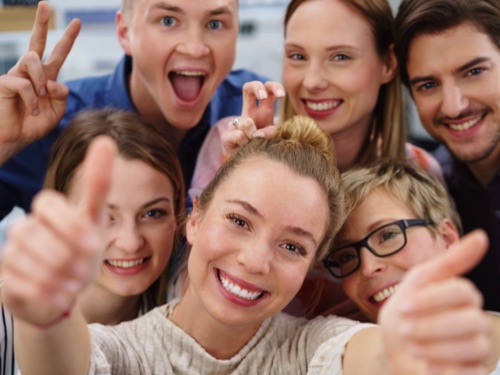 And so it doesn't just stop at rescue and health services. Sports clubs also join in and establish the 'Favorite City Athletes'.
Compensation according to the Gradido model
To encourage volunteer work, the city remunerates each hour of work with 20 Gradido points. In addition, attractive leisure activities are organized especially for the young people, which are offered entirely for Gradidos - financed by donations and sponsorship of local businesses.
Mayor Miteinand attaches great importance to regularly asking young people about their wishes and needs and involving them in decision-making processes.
Gradido days and angel parties
In support of this great cause, local pizzeria Napoli offers a 75%y Gradido discount on two 'Gradido Days' per week. The city brewery pub hosts regular 'angel parties' with disco and other attractions - largely for Gradido.
Together we can do everything
Music and other associations also join this Great Cooperation.
With the common motto: "We are many - together we can do anything!" a true revolution in youth volunteering is developing in Lieblingsstadt - thanks to Mayor Miteinand's innovative approach.
The 'Great cooperation' will be in the 9th episode of the popular series "Gradido in favorite city" explicitly named for the first time. Basically, all of the ideas and possibilities outlined here are based on exemplary cooperation between residents, largely on a voluntary basis. With the help of the volunteer compensation system 'Gradido', voluntary work is remunerated with 20 Gradido per hour. Gradido members receive a wide range of benefits and discounts. In addition, there is a lively exchange among the citizens. This reduces costs for all involved and makes great projects feasible.
Feel free to forward this series to your city council, clubs and business owners!
If we do nothing, the downward spiral will continue. The big companies will continue to eat the small ones and the middle class will go bust.
With Gradido and the Great Cooperation, we create upward spirals for positive sustainable future design. Together, we transform our cities and towns into vibrant thriving oases - our favorite places!
Love greetings
Yours
Margret Baier and Bernd Hückstädt
Gradido founder and developer